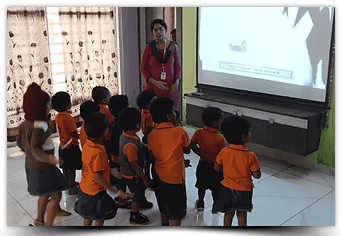 Mind Room
A picture is worth a thousand words.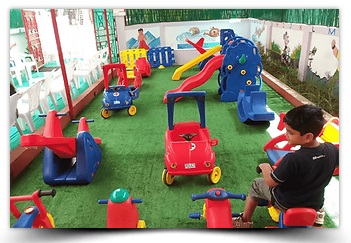 Play Area
Equipments like trampoline, slide, cycle, swing, merry-go-round, see-saw etc.. are provided.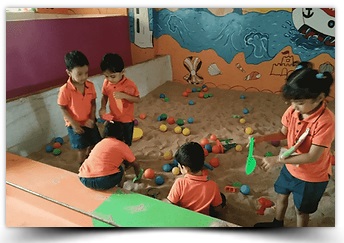 Sand Pit
A small place in the outdoor play area filled with finely sieved sand.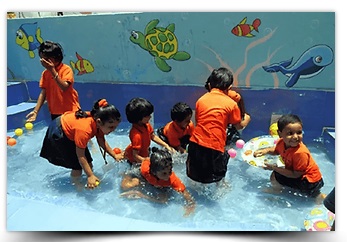 Splash Pool
Miniature of swimming pool - The water is filled up to the knee-deep level only.